Children's Dental Services in Surrey
We're Surrey's Family Dentist! Maintaining your children's oral health now is extremely important for their life-long oral health. At Guildford Dental,  we offer convenient, family-friendly dental services.
---
Family Appointment Booking
At Guildford Dental, we understand that visiting the dentist often needs to be a family event for our patients, and we want it to be pleasant and relaxing for everyone.
We offer appointment bookings for all your family members simultaneously, for your convenience.
Our Family-Friendly Office
We're a team of friendly and committed dentists, dental hygienists, dental assistants and administration staff, all focused on delivering our services in a convenient and comfortable space. 
We look forward to meeting you and your family!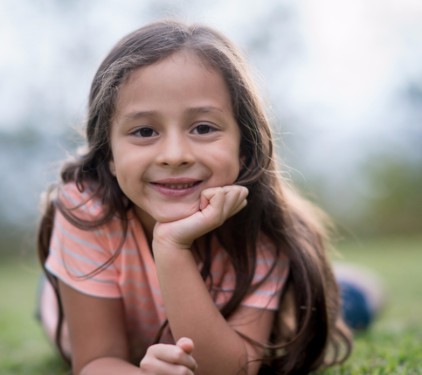 ---
Dental Care for Children
When should my child first visit the dentist?
Children should visit the dentist either at the first sign of a tooth, or around the time they turn one year old.
We may not need to see them again after this until the rest of their teeth come in (around age three), but bringing them in for an early initial visit will help us diagnose, and subsequently monitor and/or treat, any potential issues.
Sedation for Children
If your child feels nervous about visiting the dentist, sedation dentistry can be an option to help ease that anxiety. To help your child relax, we offer either oral sedation dentistry services.
We usually recommend nitrous oxide for children, since wears almost off immediately once their appointment is finished. » More About Sedation Dentistry