Meet Our Surrey Dentists
Our dentists have been caring for the oral health of the Surrey community for many years – and look forward to welcoming you to our friendly practice!
Dr. Sonal Chhanabhai
Dr Chhanabhai was born in England, and though she has lived in four countries and over eight different cities, she has always considered Vancouver to be her home.
She completed her Bachelor of Science with a Minor in Commerce at the University of British Columbia. She then earned her dental degree from Boston University.
Following this, she went on to pursue an Advanced Education in General Dentistry in Santa Barbara, California.   
Outside of work, Dr Chhanabhai maintains a healthy and active lifestyle including hiking and exploring around BC. Dr Chhanabhai loves to travel and has a flair for the gourmet, whether it be trying out a new restaurant or exploring her own kitchen with new recipes. She is passionate about being back in the Lower Mainland. She is accepting new patients and welcomes you to Guildford Dental, in Surrey, BC.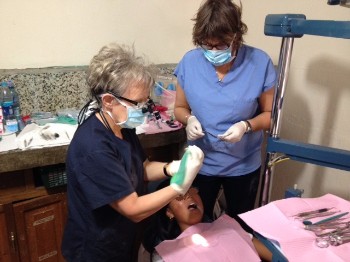 Dr. Anna Rosenczweig
Dr. Anna Rosenczweig has been practising dentistry in the Surrey-Guildford area since the late 1980's.
Originally trained in Hungary as a dentist, she went to UBC to become a licensed dentist in Canada.
After graduating from UBC, Dr. Anna Rosenczweig started working in the Surrey-Guildford area and has been a staple of the community ever since. Dr. Anna is a registered member of the Canadian Dental Association, the College of Dental Surgeons of British Columbia, and the BC Dental Association.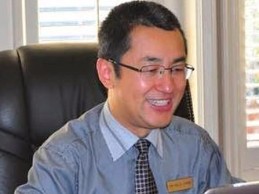 Dr. Felix Zhang
Dr. Zhang completed his first dental degree in 1988 and received a master degree in oral surgery in 1991 in China. He worked for 5 years as an oral surgeon before moving to Canada in 1996.
Dr. Zhang obtained a PhD degree in oral health sciences at the University of British Columbia in 2000 and a second dental degree (DDS) in 2005 at the University of Alberta.
He worked in Calgary for 5 years and moved to Vancouver in 2010.