Intra Oral Camera
High-resolution intra oral cameras fit comfortably inside the mouth, and allow dentists to obtain accurate and detailed images of the inside their patients' mouths.
---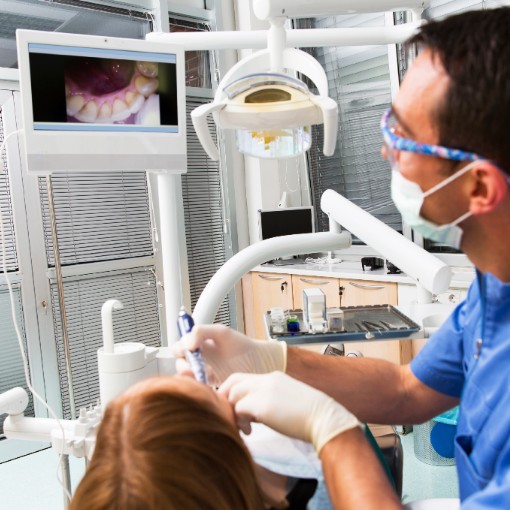 When is an intra oral camera used?
An intra oral camera is a highly useful chairside tool for patients and dentists alike.
It gives patients the opportunity to be an active participants in their oral health treatment process, and get a better idea of what's going on inside your mouth.
The camera is also very helpful to your dentist, as allows her to get clear, detailed images of the interior of mouth from all angles.
It also allows her to take accurate before and after pictures of dental restorations, and shows the details of a damaged tooth with greater accuracy.
The images taken with this small yet powerful camera can be saved directly to your patient file with a click of a button.
---
What are the benefits of an intra oral camera?
Before intra oral cameras, dentists showed their patients their teeth using a mirror. This often provided an unclear picture at best. The intra oral camera makes it possible to get an accurate photo of each tooth. This means you can make informed decisions together with your dentist, and develop a treatment plan in collaboration.
---